Click here for Radio Removal Procedure.
Step 2 #
Once you have clicked on the Radio Removal Procedure link above:
Choose your make, model and year.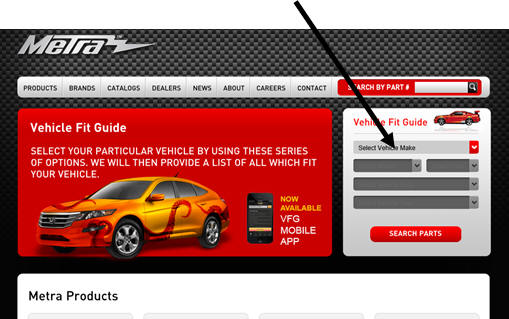 Step 3 #
Under the "available accessories" page find the dash kit available for your vehicle.
There may be several different types for your vehicle, however they will all contain the removal procedure in the link.
NOTE
If a kit is not found here for your vehicle:
Visit Mobile Information Labs for more assistance, as the radio removal procedure is not available thought this site.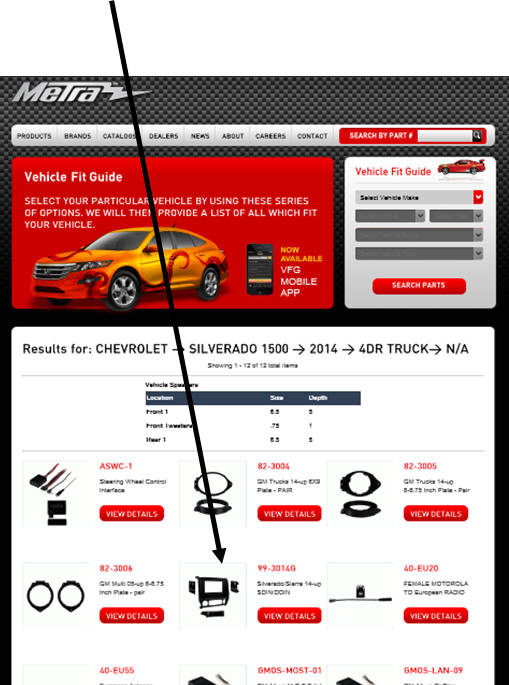 Step 4 #
Click this PDF file link to access your radio removal guide.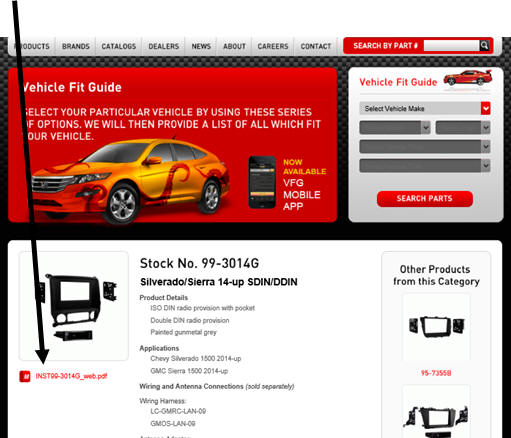 Step 5 #
Click the "product Instructions" link to view your radio removal procedure.
Step 6 #
Follow radio removal procedure.
NOTE:
Click here for:
Mobile Information Labs, if you are unable to find your vehicle.